Volunteer Requirements
Volunteers are the backbone of our School. We encourage everyone to help. The Diocese of Allentown and the State of Pennsylvania has specific requirements that must be completed before you may volunteer. The volunteer is responsible for completed all the requirements and submitting them to the School Office prior to volunteering. There are new policies for Sexual Abuse, Code of Conduct and Social Media. All volunteers must sign and abide by all the policies. No volunteer or organization can create a Facebook page without the written consent of the Principal. All clearance questions must be directed to the trained Safe Environment Coordinator: rvasko@stannebethlehem.org
PA Criminal History Clearance: Criminal History Clearance - apply as a volunteer - free
PA Child Abuse Clearance: Child Abuse Clearance - apply as a volunteer - free
FBI Fingerprinting: Pre-register and schedule an appointment: https://uenroll.identogo.com/ - Use the Service Code There is a cost to you
Diocese Sexual Abuse Policy - read the policy and sign the acknowledgement form . The form is located in the Acknowledgment Forms area below: SexualAbusePolicy2022.pdf
Code of Conduct Policy - read the policy and sign the acknowledgement form: CodeofConduct2022.pdf
Social Media and Electronic Communications Policy: SocialMediaPolicy2022.pdf
Acknowledgement Forms - Please sign the forms after reading the above Code of Conduct and Sexual Abuse, Social Media Policies: Acknowledgement Forms.pdf
Protecting God's Children Workshop - a 3 hour workshop offered by the Diocese. Please refer to the Diocese website for the PGC's workshop schedule: http://www.allentowndiocese.org
Mandatory Reporting Training - a 3 hour on line course: On Line Mandatory Reporting - print the certificate when you have completed the class
Child Protective Services Law Policy Child Protective Acknowledgment.pdf - Please print and send in signed acknowledgment to Safe Environment Coordinator
ALL ITEMS ABOVE MUST BE COMPLETED BEFORE YOU VOLUNTEER! Please send all originals in a sealed envelope to the Safe Environment Coordinator - School office
We appreciate all our volunteers do to make St. Anne School the best it can be!
Victim's Assistance Coordinator
In accordance with the Charter for the Protection of Children and Young People adopted by the United States Conference of Catholic Bishops, a Victim Assistance Coordinator was appointed for the Diocese of Allentown.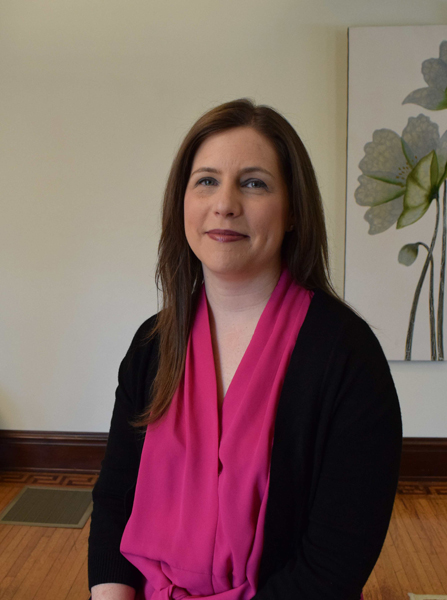 The Victim Assistance Coordinator for the Diocese of Allentown is
Ms. Wendy S. Krisak, M.A., NCC, LPC.
Ms. Krisak will coordinate assistance for the immediate pastoral care of victims and survivors.
Contact Information:
Ms. Wendy S. Krisak, M.A., NCC, LPC
Email: victimsassistance@allentowndiocese.org
To speak directly to the victim assistance coordinator please call, Direct Line: 1-800-791-9209
Fax: 484-664-7794